Welcome to Anne McGilvray & Company
It all started with Anne and a bag of samples, a station wagon and a whole lot of grit.
Forty-eight years later, Anne McGilvray & Company has grown to cover all 50 states, represent over 100 vendors, and offer nearly 70,000 square feet of showroom space serving over 30,000 retailers.
Anne McGilvray & Company is 100% women-led with multi-generational leadership. Anne is the Founder with her daughters Liesl as CEO and Laurie as Director of Business Development.
At our core, we believe that customer satisfaction is the key to success. We focus on providing our customers with a seamless shopping experience, from the moment they enter our showroom, work with a local rep or shop our website, to the moment they receive their purchase.
We curate a wide range of products from the best brands in the industry, offering unique items that make people happy.
But our company is more than just products; it's a community. We believe in building lasting relationships with our vendors, retailers, and representatives. We are committed to creating a culture of inclusivity and respect, where everyone is valued, appreciated and celebrated for what they bring to the table.
Join us in spreading the joy of retail!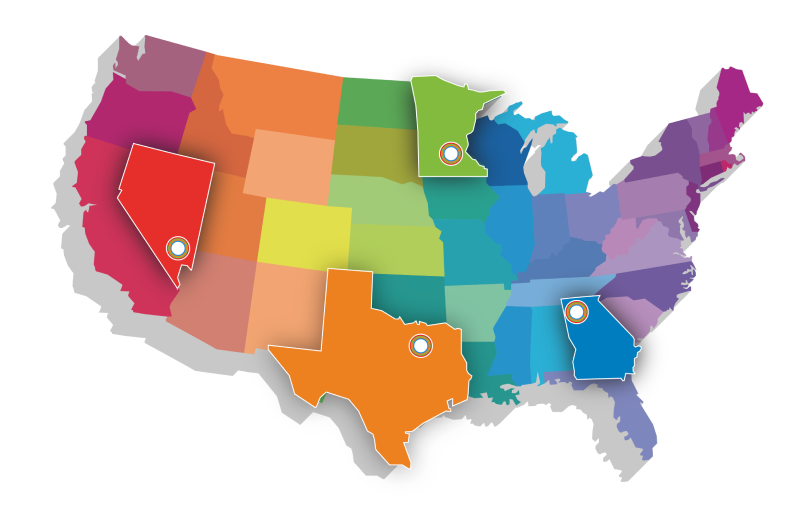 100+ brands

selling with Anne McGilvray & Company

4 showrooms

in Dallas, Atlanta, Las Vegas and Minneapolis

1,000,000+

awe-inspiring products
Top Reasons to Partner with Anne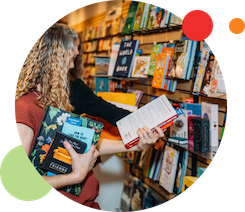 We have something for everyone.
Our vendors represent the best of the best in a broad range of categories. We have something for everyone.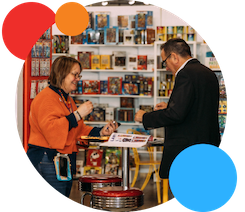 A trained, professional sales force
of over 100 strong and growing.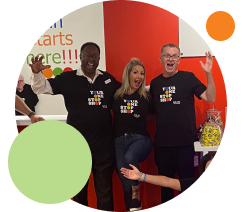 An impressive 84% of our team members
have been with us for five or more years. Which means loads of experience here to help you make product choices that fill your merchandise needs.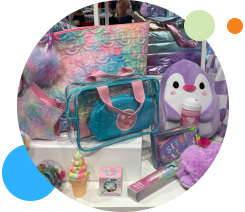 Let us do the travel for you!
Every year, our team combs nine major gift and toy shows
domestically and internationally to keep abreast of trends.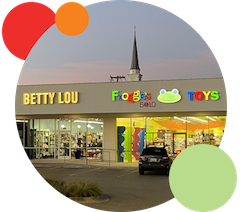 We have owned two successful retail stores in Dallas for over 20 years.
This gives us a retailer's perspective so we know what you are facing on the front lines. These stores are often test sites for potential vendors.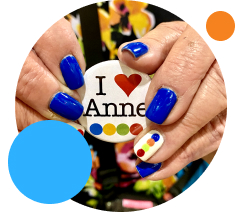 A full-time Customer Service team
to assist you with orders or issues when your rep is in the field.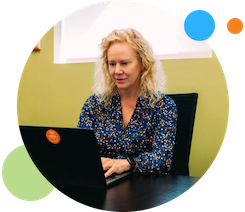 A website where you can place orders anytime of the day or night.
We know that retailers often have to burn the midnight oil and our website lets you do that.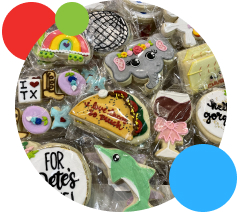 Gifts for our buyers at every show.
Just our way to say, "Thank you."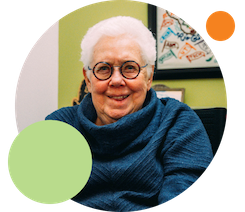 Anne McGilvray herself!
Year after year, she has proven to have bankable instincts in spotting trends and creating a portfolio of products upon which over 30,000 retailers have come to rely.